"Donna Root is truly an enlightened teacher and master.
The simplicity and effectiveness of The Inner Architect Process is Superb."
-Dr. Wayne Dyer

Donna's ability to communicate complicated physics and advanced spiritual concepts while breaking them down into simple and digestible processes in an absolute logical manner has attracted many individuals, universities, and corporations to invite her as a speaker time and again. Her uncanny ability to simplify complicated issues to their bare energetic essentials has allowed her to help bring hope to people who have felt stuck their whole lives. Donna's talks have brought clarity and perception to leading intellectuals, business executives, individual, and organizations around the world.
Donna Root, is the creator of The Inner Architect; The Science of Personal, Corporate, and Spiritual Transformation.  This Program helps Individuals, Companies, Business Executives, Performers, Organizations, Professional Sports Teams, Professional Athletes, Addicts and Individuals remove the hidden barriers to achieving maximum personal performance and corporate growth.
Donna Root has devoted the last 25-years to understanding the mechanisms that make people, leaders and organizations more effective and powerful in achieving transformational growth. Her expertise in business, cultural and interpersonal alignment and interpersonal transformational leadership development, have kept her busy speaking and training internationally as a Personal Success Coach, Mindful Executives Coach, and Corporate Management Consultant for C-suite Executives for over a decade.
Donna has been recognized by Cambridge's "Who's Who" in 2008 for achieving excellence in leadership, vision, mentoring, coaching and all aspects of business as a CEO and Entrepreneur. Donna has produced several audio programs including:
"The Inner Architect: The Science of  Personal and Professional Transformation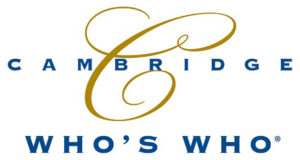 Donna is also the Utah Chairwoman for The Women Presidents Organization.  This non-profit organization helps develop and mentor women globally who are running companies that are generating revenue over $5 million. 

She has conducted seminars and workshops for personal empowerment and business alignment, personal alignment, for groups as large as 15,000 and has trained over 1,000,000 individuals globally during her career.  Donna is a published author and has assisted in ghost writing several books. She is also a contributing author for "Think and Grow Rich for Women". Released June 2014. Contributing Author for "Innate Wealth; Your Focus Your fortune" 
Donna work has been recognized in Forbes, published in the Huffington Post, The LA Times, and has been features on CBS, NBC, and ABC networks. Donna's One-On-One  Inner Architect coaching program and process has  personally transformed performance, confidence, mental and emotional clarity as well as expanded consciousness for performers, athletes, actors, executives, corporations, and organizations internationally. 
Professor at the University of Utah; Teaching "The Science of Success" in the Entrepreneur and Strategy Department
Member of the Presidential Board for National Advisory Council at UVU
Faculty Member: International Institute of Professional Protocol
Board of Governors for Utah Valley Chamber of Commerce
Adjunct Faculty BYU Hawaii
Internationally certified trainer for PREP: PREP is one of the most comprehensive and well-respected relationship enhancement programs in the world.
Donna is a Mediator, Arbitrator, Negotiator and an Alternative Dispute Resolution Provider.  
Donna is an international thought leader in Conscious Corporations: Conscious and Spiritual leadership, Corporate and Interpersonal Alignment and Holistic Corporate Wellness.  
International business success coach and personal life success coach.
Founder of Jigabot, a Utah based robotics company
Women Presidents Organization Chapter Chair for Utah